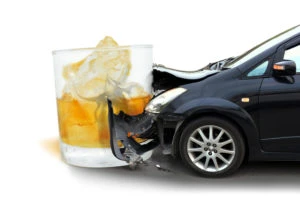 Choosing to get behind the wheel of a vehicle while under the influence is exactly that: a choice. Drivers are responsible for their actions on the road, and any decision that doesn't take others into account could be negligent. If you suffered injuries following a drunk driving accident in Albany, you already know this, and you may be considering options to seek justice.
A personal injury suit filed with the assistance of an Albany drunk driving accident lawyer at Bader Scott Injury Lawyers could help you recover compensation. Drunk driving is an irresponsible choice, but you can hold the driver responsible.
Georgia's Impaired Driving Laws
The Georgia Governor's Office of Highway Safety highlights consequences for drunk drivers that include jail time, fines up to $5,000, and other penalties, depending on the number of offenses they have incurred. This, however, does not pay your medical bills or compensate you for how the accident changed your life.
Even if the offending driver did not yet receive a sentence, you can still file your personal injury claim or lawsuit.
However, you should not wait to do so. Georgia's statute of limitations for filing a personal injury suit is two to four years, depending on the circumstances of the accident. The clock starts ticking from the time of the accident, according to O.C.G.A. § 9-3-33.
For a free legal consultation with a drunk driving accidents lawyer serving Albany, call (404) 888-8888
We Will Work to Seek Fair Compensation – for Now and Later
Recovering from an accident can be a long process, and many insurance companies and responsible parties may want to conclude with the suit as quickly as possible. However, your personal injury attorney can work as an intermediary, so you are not pressured into accepting a settlement that does not meet your needs.
Furthermore, your suit will attempt to recoup compensation not only for your current health needs but also for future ones related to the collision.
These are some of the medical bills and other losses you may be facing now – and that we can help you recover:
Emergency department visits
Specialist exams
Follow-up appointments
Imaging tests
Medical equipment
Missed work
Some additional expenses you may face later:
Surgery
Physical therapy
Chiropractic care
In-home assistance
Psychological counseling
Diminished earning capacity
Reduced quality of life
There may be a statute of limitations on filing a lawsuit, but that does not mean that your possible compensation is limited to the costs you face within that time frame. Your legal team can help evaluate your case's worth, including the health costs you may face down the road. These factors will influence how your settlement offers are negotiated and whether a case will go to court.
Albany Drunk Driving Accident Lawyer Near Me (404) 888-8888
What a Lawyer From Our Team Can do for You
When you work with someone from Bader Scott Injury Lawyers, we will get to work seeking the full range of compensation available to you. To do so, we will build a case for your compensation based on solid evidence.
We offer our clients the following services:
Gathering compelling evidence to prove your losses and who was liable
Seeking our witness statements or expert testimony if necessary for your case
Negotiating with the insurance company of the liable driver
Taking your case to court and litigating for you if necessary
Advising you on your legal options throughout the process
Ensuring your case complies with the statute of limitations deadline, if you contact us in time
It Costs Nothing Up Front to Get Started with a Case
We don't think that you should have to be concerned with the cost of hiring a lawyer. We offer our car accident clients representation based on contingency fees, meaning that we require no upfront fees in order to get started.
You don't have to pay hourly fees or a retainer to begin working on your case. We will finance the process of your insurance claim or lawsuit until we seek a fair settlement for you. We only get paid if you do.
Complete a Free Case Evaluation form now
Steps to Take After an Accident with a Drunk Driver
After an accident, circumstances may feel outside of your control. However, you can take certain steps to lay the foundation for your case:
Get the medical treatment you need after the accident. This will both help you begin with the healing process and document necessary evidence for your case.
Gather your own documentation as evidence. If you are able to do so, take photos of the accident scene and take any contact information of possible witnesses. You can seek a police report from the Dougherty County Police Department within three to five days after the accident.
Avoid speaking in detail with the insurance companies. Keep your phone communication with an insurance company to a minimum. Any statements you make about the accident can be used to lower your settlement.
Get a free case review from our team. We will give you advice on your case's value and handle everything in the claims or lawsuit process for you.
Click to contact our Albany Car Accident Lawyers today
Drunk Driving Accident Scenarios
Driving under the influence of alcohol can lead to the loss of sound judgment, poor coordination, slowed reaction times, and decreases in reasoning and self-control, according to the National Highway Traffic Safety Administration (NHTSA). All of those are crucial to operating a vehicle effectively.
When a driver is under the influence behind the wheel, the following forms of negligence could lead to an accident:
Running lights
Drifting or lane change errors
Wrong-way driving
Speeding
Ignoring traffic signs
Failure to yield
T-bone crashes, sideswipes, and head-on collisions can all result from these scenarios. Moreover, additional damage can occur when a driver must swerve or slam on the brakes to avoid or minimize a collision with a drunk driver. An intoxicated driver can also strike more than one vehicle in an accident.
In short, even minor intoxication can lead to impaired judgment and lasting damage.
Hit-and-Run Drunk Driving
In some cases, a drunk driver may strike another vehicle or individual and leave the scene. They may flee the site knowingly or without being aware of the damage they caused because of their level of intoxication. If you suffered from a hit-and-run collision that involved a drunk driver, you could be left with even more confusion following your accident. The driver may not have even been caught.
You still have options, though. Our team can tell you more about them when you call.
Teen Drunk Driving Accidents
The Centers for Disease Control and Prevention (CDC) reports that one in 10 high school teenagers drinks and drives. If you were hit by a drunk teen driver, it is important to remember that all licensed drivers are treated equally under the law. By having that license, that teen is taking responsibility for how they operate the vehicle.
However, pursuing compensation against a teen driver can be complicated, with the potential for delayed payouts. Your Albany drunk driving accident lawyer can explain how to move forward.
Other Vehicles
There are many drunk driving accident scenarios. You may have been a pedestrian hit by a drunk motorcyclist or a bicyclist hit by a drunk automobile driver. These are some common parties involved in DUI accidents:
Pedestrians
Bicycles
Motorcycles
ATVs
Motor vehicles
If you were a pedestrian or in a smaller vehicle, you likely suffered more damage than the other party who caused the crash. However, even if the drunk driver was operating an ATV or motorcycle and caused your accident, you can still pursue compensation. They behaved recklessly, and they may be liable for your losses.
We Help Hold Drunk Drivers Responsible
The equation is simple – the person who drove while under the influence was irresponsible. They were negligent and you are entitled to seek compensation.
Contact the team at Bader Scott Injury Lawyers to learn how our Albany drunk driving accident lawyer can help you hold the intoxicated driver accountable. Call today for your free consultation at (404) 888-8888.
Call or text (404) 888-8888 or complete a Free Case Evaluation form